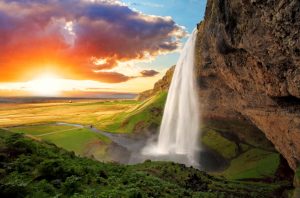 I wonder if we will ever realize that we truly have all we need. There's a song by worship leader Charlie Hall called "All We Need". I think the words that speak to me and are the most truthful are found in the chorus:
"Cause we
Have all we need in You,
All we need is You,
All we need is You."
Not too long ago, I had the chance to examine the passage found in Exodus 16, where the Israelites start to complain against Moses because they don't have enough food to eat. "If only we had died by the Lord's hand in Egypt!", they said. "There we sat around pots of meat and ate all the food we wanted, but you have brought us out into this desert to starve this entire assembly to death" (Exodus 16:3).
So what does God do? He answers them by sending them food from heaven itself. It was called "manna" (Hebrew for "What is it?") and it tasted like wafers made with honey. But the most interesting aspect of this story to me is found in verse 17. It says that "he who gathered much did not have too much and he who gathered little did not have too little. Each one gathered as much as he needed."
Moses Reminded Them
In fact, for the rest of their journey into the promised land, whenever the Israelites complained or became worried about how they were going to make it through another day, Moses reminded them to take a long, hard look back at how God rescued them time and time again, how He provided them with all they needed.
I look back at my life and can only stand back in awe and gratitude at the way God has gotten me through every situation I've been in, whether good or bad. I can honestly say that, through thick and thin, with an account full of money or getting by with the last 10 dollars for the month, my own eyes have seen His hand continually upholding and guiding me along this path towards eternity.
What about you? As you take a long, hard look at your life, where can you see God giving you exactly what you need, when you need it?
I urge you today to take a moment to look at how God has been there for you in the past, the present, and how He'll be with you in the future. May you trust in His perfect ability to give us all that we need!