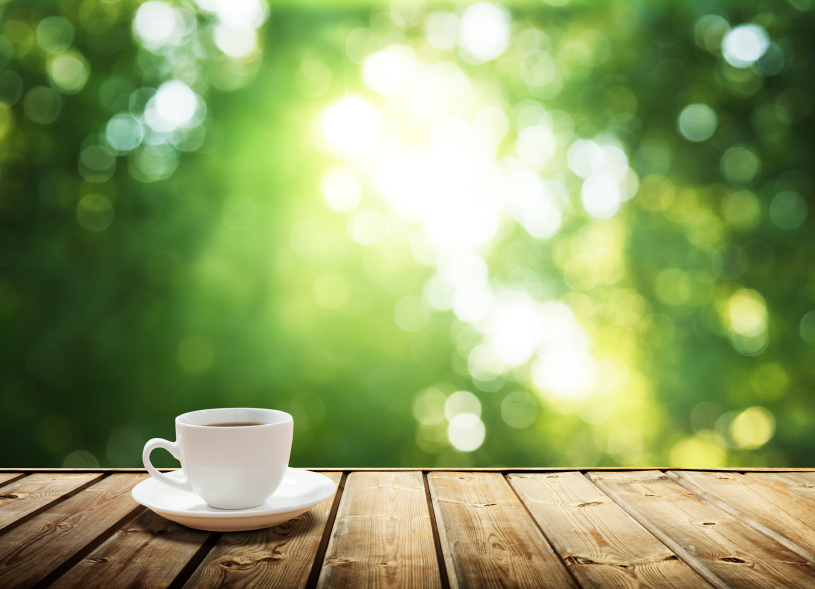 In high school I had a compulsion to constantly be with my friends. I couldn't stand to be alone. Maybe this began because I felt lonely at home due to the fact that my dad was often gone on business trips. Or it may have been because I became a Christian towards the end of my eighth grade year and I longed for my family to join me in church each week. (They were not and still are not Christians). In my opinion, it was most likely both.
My walk with God was similar, always full of busy-ness and activity. I didn't realize that in my attempts to make sure I was not alone, I had managed to cancel out an important Christian discipline, being still. I had very little trouble filling up my life with activities that involved serving God. These activities were group related, such as worship teams and study groups, but I struggled a lot to incorporate quiet times such as reading the Bible or just being still and praying.
Happier Person
My need for activity and to be surrounded by people did not change until I got married. My husband is an introvert. Not an extreme introvert, but enough to remind me to enjoy being still. I have learned how important it is to stop, reflect, and to not be afraid to spend time sitting outside drinking a cup of tea and just being still. I find I am a much happier person if I balance the hurried life with time for rest.
After all those years of wanting to be constantly surrounded by other people, I have found myself enjoying many peaceful times alone. In my attempts to fill up every hour of the day with social events, and religious activities, I almost forgot that God wants me to "be still and know that I am God" (Psalm 46:10). And really, I am never alone, because God is always with me.