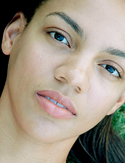 All day long I pray. No, I'm not secluded on my knees like a monk might be. In fact, most of my through-the-day prayers are mental, rather than verbal. It's a connection with God that gives stability to my life. I've found that my life doesn't work well without prayer.
When I pray or if I'm distraught or afraid, the insecurities dispel. There is comfort in trusting my Father God who listens and hears even my silent words. The intensity of that knowledge is manifest by the fact that I've learned that Jesus is my Intercessor. He makes sense of my erring words. Most often, I feel childlike and come before Him with, "Here I am, again."
When one is faced with concerns, misery and misfortune color our world with brushes dipped in muddied paint pots. Comfort is needed. Fortunately, our loving Father understands us and He's there when we come in prayer. We don't have to be haloed saintly for God's attention. So here I am, again.
Recently, I became aware that someone for whom my husband and I prayed was forgotten by us—for a couple of weeks. I'd rewritten our long prayer list and somehow left the name off. How could we have done that, I thought? Yet we did. But through this error we realized that no matter if were never-failing prayer warriors or faulty souls, God still wants us to come to Him. In addition, if it takes adversity, then that is something good rather than bad for us. After all, if we come to God even in tardy fashion, we come because we trust Him to listen to us. So we shouldn't be hindered from praying. Even during trouble of our own making or neglect, God can bless us abundantly because He alone knows our heart. Thus, here I am, again.
Encourages Me
There's a chapter in the book Steps to Christ entitled "The Privilege of Prayer" that encourages me in my private prayer life or prayers with my husband and others. Every word of that chapter stirs me; thus, I obviously need the admonition—and the following three short quotes shine out to me like precious gemstones:
1. "We should pray in the family circle, and above all we must not neglect secret prayer, for this is the life of the soul."
2. "A closet of communion may be found wherever we are. We should have the door of the heart open continually and our invitation going up that Jesus may come and abide as a heavenly guest in the soul."
3. "Keep your wants, your joys, your sorrows, your cares your fears before God. You cannot burden Him, you cannot weary Him."
And here I am, again, asking God's sweet Spirit to take my prayer to Jesus, to bring it before heaven's throne because He admonishes me to "rejoice in our confident hope. Be patient in trouble, and keep on praying. (Romans 12:12, with emphasis supplied).