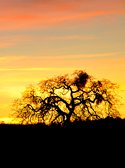 Many times throughout the past several years, I've been inspired to learn Spanish and have made several attempts. Something will trigger me to give it a go, and I apply myself full force for a few weeks. But then life gets busy, and things take precedence over my bout of language learning.
Recently I went on a mission trip to Guatemala, and my desire to learn Spanish was rekindled—this time more seriously. I liked the feeling of the "r's" rolling over my tongue, and I had fun twisting my mouth around words like "aeropuerto." (Try saying it for yourself, with the proper Spanish accent and the rolled "r's"!) My translator even commented that I pronounced the Spanish words well.
So upon arrival home, I pulled out my Spanish language textbook, and found Señor Jordan's videos on YouTube. Once again, I embarked on a new language learning adventure. I didn't plan on getting fluent, but I did want to enlarge my vocabulary from only simple greetings and good-bye's.
As I was looking absentmindedly at my Spanish textbook this afternoon, I began thinking about heaven. Is there going to be a new, heavenly, language that we will all speak on the New Earth? I wondered. It was an interesting thought to ponder.
Love
We can't know for sure what language we will speak in heaven, but in 1 Corinthians 13:1, the apostle Paul tells us of a far more important thing, "If I speak in the tongues of men or of angels, but do not have love, I am only a resounding gong or a clanging cymbal." Paul says that it doesn't matter how eloquently we speak, or even what language we speak. If we do not have love, we are just like a clanging cymbal.
In our day-to-day lives, Jesus wants us to reflect His character by having true love in our hearts for others. The Greek word for love in 1 Corinthians 13:1 is "agape." Translated, it means "unconditional love." The question we should ask ourselves is, "Does my life mirror Christ's unconditional love for us?
It doesn't matter if I ever become fluent in Spanish or not. What matters most is that I ask Jesus every day to fill me with His love. For I believe that love truly is the language of heaven.