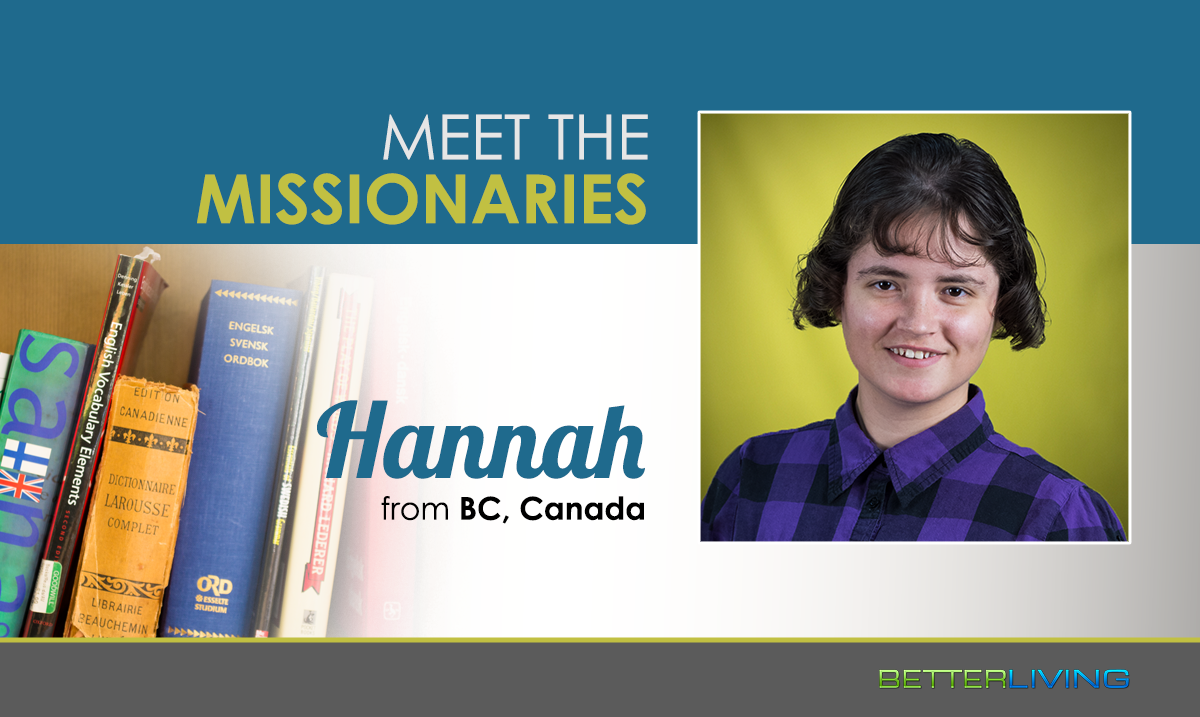 What is your name?
Hannah Peek
Where do you come from?
British Colombia, Canada
Why did you decided to participate in Better Living Ministry's Media Missionary Program?
I came across Mieux Vivre on Hope Church Channel's French programming when I was learning French. When I learned that they were starting a training program I was excited. But I was too young to participate. During the two years since they started the program God worked out numerous things to bring me here. I'm here primarily to solidify my French, as well as reach out to friends I already had in St. Georges.
What are you looking forward to the most during the year?
I'm looking forward especially to learning graphic design, and other skills that I can take back with me to where I work at 3ABN as a camera operator, so that I can be of better use to the ministry. Also, I'm looking forward to getting better at web development.
Fun fact:
I speak five languages, with an emphasis on Nordic language and culture.
What is your favorite Bible verse?
I will hear what the LORD God will speak: for he will speak peace unto his people, and not to his saints; but not let them turn again to their folly.
Psalm 85:8