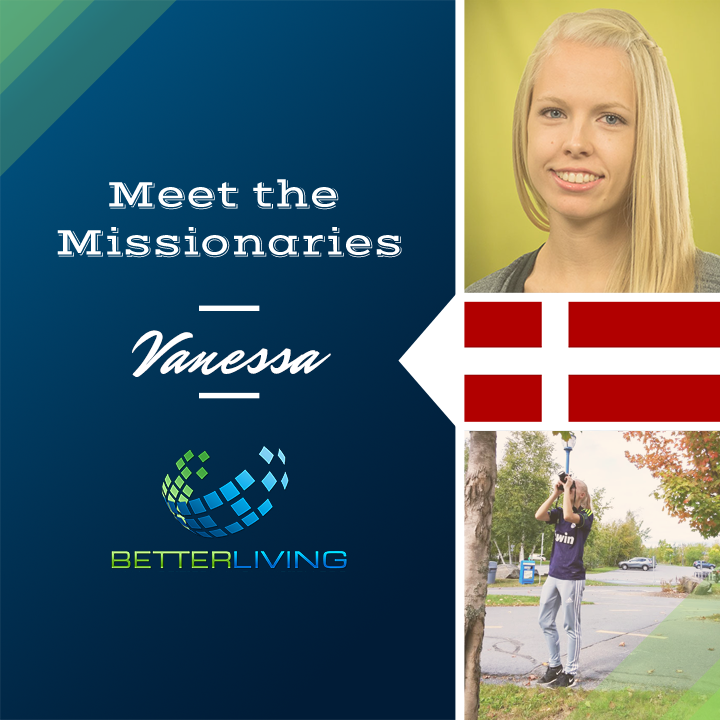 What is your name?
Vanessa
Where do you come from?
Denmark
Why did you decided to participate in Better Living Ministry's Media Missionary Program?
I'm very interested in designing and learning more about media. My plan is to become a media graphic designer and therefore this is a good opportunity for me to learn more about the media that interests me. I also enjoy to take pictures and like my use my own pictures, when I design something. At the same time I get to do all this for God and for the church, which I think is a blessing.

What are you looking forward to the most during the year?
I'm looking forward to learn more about the programs that we are using and to use that in the ministry and in the church, as well as being able to bring the knowledge with me home to use it in the Danish church as well. I also look forward to having more good experiences with the team.

Fun fact:
I sleep in the top of a bunk bed and keep hitting my head on the ceiling.
What is your favorite Bible verse?
Physical training is good, but training for godliness is much better, promising benefits in this life and in the life to come.
1 Timothy 4:8