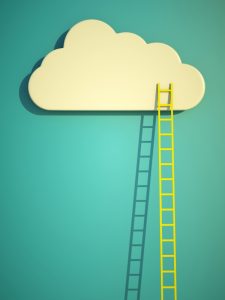 We cannot exist without hope. We need something to look forward to. Today's disappointments make us long for better tomorrows.
Success doesn't do away with our need for hope. Even a lifetime of accomplishments and happiness fails to bring complete satisfaction. There must be something more to live for.
This is what prompted the Apostle Paul to say, "we are saved by hope" (Romans 8:24).
The Bible says there is more to life than meets the eye, ". . . the things which are seen are temporary, but the things which are not seen are eternal" (2 Corinthians 4:18). Life's true success is attained when we learn to place proper value on our houses, vehicles, investments and personal properties. When we do this, we'll realize that all the material things we have are only ours to use temporarily. Sooner or later, we leave them all behind. I once had a neighbor who frequently remarked, "I have yet to see a Brinks truck following a hearse!"
It isn't hard to see why things never bring lasting happiness and fulfillment. We need to make our heaviest investments in those securities that last. Why not consider the following portfolio, "now abide faith, hope, love, these three; but the greatest of these is love" (1 Corinthians 13:13). These lasting enjoyments may be experienced through (1) trust in God and in His Word, the Bible; (2) through quality time spent with family and loved ones; (3) and through a joyful expectation of endless life in the world to come. These are the only things that endure.
A ladder of trust
In Romans 5:1-5, Paul climbs a "ladder of trust" in Christ. Follow him as he lays hold of each rung:
"Therefore, having been justified by faith, we have peace with God through our Lord Jesus Christ, through whom also we have access by faith into this grace in which we stand, and rejoice in hope of the glory of God. And not only that, but we also glory in tribulations, knowing that tribulation produces perseverance; and perseverance, character; and character, hope."
Every round goes higher, until, in verse 5, he exclaims, "Now hope does not disappoint, because the love of God has been poured out in our hearts by the Holy Spirit who was given to us." The bud of hope bursts forth into the flowering beauty of a transformed life in Christ.
Why not resolve now to lay hold of the hope that is set before you (Hebrews 6:18). Give your life to Jesus today. This investment will yield rich rewards, both now and in the days come.